Jurgen Klopp has called for Liverpool supporters to rally around the club amid ongoing injury concerns.
The Merseyside club are on the back of a dismal defeat at the Gtech Community Stadium as they head into this afternoon's clash with an in-form Brighton and Hove Albion.
They sit seventh placed in the Premier League and have faced wide criticism for their performances across the first half of the season.
One significant contribution to the results has been the growing injury list at Anfield. Currently, Klopp is without Diogo Jota, Roberto Firmino, Luis Diaz, Virgil van Dijk, Darwin Nunez, Arthur Melo and James Milner at his disposal ahead of today's match – all of which are key members of the first-team set-up.
20 players out of the first-team squad have missed at least one match this campaign.
The German boss is seemingly growing tired of the negativity surrounding his team and has called for unification amongst supporters.
Klopp speaks out
Klopp said (via Liverpool Echo): "We had a similar situation two years ago [with injuries], I'm sorry. The year after that, we had a completely different situation, we could use them all. Sometimes it happens. Could anybody know how the last season of 63 games could influence this season? I don't think anybody could know.
"We had a holiday, not too much, but we had a holiday, there were games here and normally the boys are used to these kinds of things. They all looked fine and then it started with Diogo Jota coming back from international duty and getting injured and then bam, bam, bam. So that's how it starts.
"Luis Diaz [was injured] twice and now Darwin's suspension and now [injured]. These kinds of things offensively. Earlier in the season midfielders were not available so that is why we brought in Arthur, who then got injured. That's the situation.
"There is a lot of bad luck, I know. Bad luck is only a reasonable point when you have it yourself. For everybody else bad luck is 'yeah, so what?'. Maybe we are but would I do anything different? I wouldn't go in the first week [of pre-season] to Asia, not because Asia is not great but I would go in the third week to Asia or something like that. It wasn't really in our hands.
"Things get decided and we deal with it. Is that the reason? No, I don't think so. Would it be better to have done it differently? Yes. These kinds of things we learn from. In the end we have to deal with them.
"We played until the last match day [last season]. We planned the preseason long before that. We were in a super positive mood, we could have won everything and then all of a sudden we don't win everything. That's how it is. It can happen. That's the situation now.
"Just because we are Liverpool doesn't mean we are not allowed to have problems. No, we have to deal with it. That's how it is. Other teams have problems as well. In some situations, some things are easy to explain with that, other things not really but they are still influenced by it. That's how it is.
"That's why we are where we are and we discuss it like we are bottom of the table but we are not. When you are Liverpool and the distance to the Champions League gets bigger then it feels like you are bottom of the table but thank god we are not.
"There are a lot of games to come and players come back. For this weekend maybe not a lot, maybe two come back which is great. Now we have to fight this game and from there we go on. Every player will fight on Tuesday against Wolves, then Chelsea then maybe the FA Cup again against Brighton again or not we will see. That's the situation.
"I really think with all the stuff, nobody has to think 'Klopp did a great job in the past'. I couldn't care a little bit about what we did in the past. But just think about what we did in the past together.
More Stories /

Latest News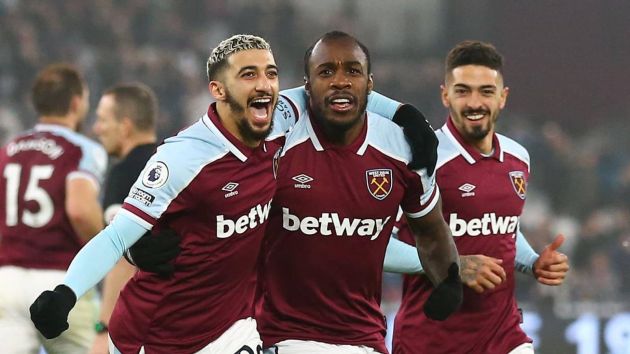 "I mean everybody together. All of us, supporters, everybody together. What we had. Now it's tough and I'm sorry for that but we try to work on solutions, believe me, really believe me. With all we have. The whole season is obviously not a free flowing one.
"It's not easy for one second in the whole season but we always found a way back because we stuck together. Internally no problem at all, and I'm not even in a little bit of doubt about our supporters but of course the words I have now are not as fancy as they were when we win football games.
"If you have to explain a not so good situation, life is like this, nobody wants to listen and it's like 'Come on shut up and sort it'. Now I spoke quite a lot about something nobody wants to hear anything about but that's it."