The former executive director of the Humane Society of Central Texas is questioning her termination, saying she believes it was related to a complaint she filed against the president of the nonprofit board.
Paula Rivadeneira said the board of the nonprofit fired her Aug. 10, a week after she had been put on administrative leave pending an investigation. She said board representatives would not specify the findings of the investigation but said she had fallen short on fundraising efforts and had breached confidentiality by telling a donor she was on leave.
"I basically disappeared from the Humane Society and nobody knows why," Rivadeneira said. "Lots of people are asking questions, and I really just want everybody to know that it wasn't willingly."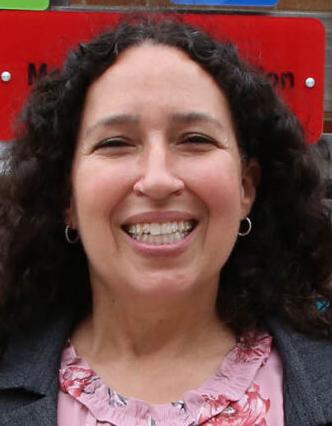 Rivadeneira sent a formal complaint to the board in March accusing the president of circumventing the society's own procedures to adopt a puppy from the Waco Animal Shelter, and of making demeaning and misogynistic comments about her to other staff. She said that after she was fired, an attorney for the board told her attorney that her complaint di lei sparked an inquiry that found issues with her leadership di lei, but those issues were not spelled out clearly.
People are also reading …
Board Vice President Wiley Stem, a former Waco city manager, confirmed that Rivadeneira is no longer with the organization but declined further comment, calling it a personnel matter. For the last decade, the Humane Society has limited its role at the city-owned shelter to managing adoptions and rescues, while the city runs the kennels.
Rivadeneira took the Humane Society position around the beginning of the COVID-19 pandemic in spring 2020, moving her family and her private rescue, Old Souls Animal Rescue and Retirement Home, from Arizona to Waco.
She said that during her time with the society there was never any indication she was not fulfilling her duties as the board had expected, and that despite asking for performance reviews from board members and initiating communication on the subject, she was never given performance feedback.
"I had no goals or expectations given to me, no performance reviews," Rivadeneira said. "Over the summer, I met with almost every single board member and went to lunch with them asking for feedback and no one gave me anything negative."
On Aug. 3, Rivadeneira said she was called in to meet with Stem and with board member Christie Acosta, who is also assistant director of information technology for the city of Waco. She said she was told she was being put on leave pending an investigation but was not told what the investigation involved.
"They told me I wasn't allowed to speak to anyone," Rivadeneira said. "They said you are not allowed to speak to your staff or anybody who has anything to do with the Humane Society, especially the media."
While on administrative leave, Rivadeneira said she did not approach any media or staff about the investigation.
But when a donor contacted her regarding donations, she said the donor would have to contact someone else because she was on leave and could not communicate with anyone involving society business. She said the board took that as a breach of confidentiality although she had not signed any confidentiality agreement.
On Aug. 10, Rivadeneira, accompanied by a lawyer, attended a meeting with the board and the board's attorney. Rivadeneira said the board's lawyer asked questions regarding staff as well as her relationship di lei with the board.
During the meeting, the board's lawyer brought up Rivadeneira's formal complaint on March 23 against board president Tom Lupfer. In the email complaint, which the Tribune-Herald obtained, she accused Lupfer of bypassing the Humane Society's rules in an attempt to adopt a puppy for his elderly parents di lui, calling his approach di lui "underhanded." She said Lupfer attempted to arrange the adoption through another staff member, Jenny Luper, who made her own complaint at the same time alleging Lupfer had made demeaning comments about Rivadeneira.
In her own complaint, Rivadeneira said she and other staff would "no longer tolerate misogyny, disrespect, or demeaning comments from our Board President."
Lupfer told the Tribune-Herald he was aware of the complaints.
"The complaints referred to were serious, and a very methodical investigation was conducted," Lupfer said. "It was a personnel matter so I will not go into details, but the outcome is that I remain president and other personnel outcomes have taken place."
Lupfer said that of the board's 14 members, only three are men, and he serves on the board with highly educated professional women.
Waco automobile dealer Greg May, a major donor to the Humane Society, said Rivadeneira's termination was disheartening.
He said he and his wife, Suzanna, worked with Rivadeneira to partner with the shelter on adoption initiatives, and fundraising efforts were making progress despite a difficult pandemic year.
"When you go at it like we did, let's really get behind one charitable thing to really make a difference and let's see what happens when you really go full force," May said. "And I really thought we were making a difference."
Suzanna May said she was in talks with Rivadeneira to plan a 5K run as well as other fundraisers for the Humane Society in the upcoming months.
The Mays continue to encourage people to adopt from the Humane Society, but they are withholding donations.
"No, not as long as that board is in place, with that controlling nature," Greg May said. "I don't know why or why they are doing what they are doing but I know that two directors in a row are now gone because of fundraising. By all means yes, everyone should continue to go, because the dogs should not suffer because of people. "
Rivadeneira was the replacement for former executive director Don Bland, whom board members also criticized for lack of fundraising. Bland survived a board vote on his position of him in April 2019 that garnered public attention but resigned from the position that August.
Bland, now the city of Austin's chief animal services officer, declined comment for this story. Rivadeneira declined a one-month severance package reportedly offered by the board, after asking for a minimum of three months severance and health insurance due to health needs as a cancer survivor.
Meanwhile, Luper, the other staffer who filed a complaint, told the Tribune-Herald she was fired on Aug. 13 on false allegations of fraud and not doing her job properly. Luper had been out of sick leave because of COVID-19 at the time she was fired.
Luper, who is beginning her search for a new job and hopes to stay in the animal field, said the situation makes her worried for the animals' future.
"I think it is heartbreaking because since Paula has been there, no dogs have had to die due to time or space and she has changed that shelter 180 degrees," Luper said. "It was a great atmosphere and environment and in the past there was a strain between the city and the animal shelter and she fixed that. She changed the shelter and Waco and people loved her. "
Waco Mayor Dillon Meek said he does not know particulars of Rivadeneira's departure because she was not a city employee.
Rivadeneira said she loves the shelter and would consider going back if the board leadership changed.
"I would never say anything bad about the city of Waco or the shelter. I want their animals adopted, "Rivadeneira said. "The board, on the other hand, needs to straighten out their act."
Lupfer, the board president, said the main goal of the shelter is to place animals in homes and maintain kennel capacity while maintaining the shelter's no-kill designation.
"The partnership with the city is still going strong," Lupfer said.
.