On Thursday night a quick scan of the Kyabram Fire Brigade (white) Under-14 team scorecard found another M. Elliott — this time it was 12-year-old Mia Elliott.
They are both left hands, but that's where the comparison ends.
Matt, now 51 — even as an 11 or 12-year-old — cherished his wicket and would bat from the start to finish of the innings for the Kyabram junior team he was then representing.
Mia, on the other hand, smashed four boundaries on the Haslem St oval before she was called from the ground having scored her allowed 20-run total from just 13 deliveries.
Matt Elliott, or Herb as he was known during his career, scored a memorably career-best 199 in an Ashes Series and played 21 tests for Australia. His 22-year-old son, Sam, played last year's Big Bash with the Melbourne Stars.
Kyabram Fire Brigade scored 2-169 from 20 overs, Elliott's total supported by 23 (retired) from Antony De Pasquale (retired 23, with five boundaries) and Oscar Carver's retired total of 20. Isaac Grealy (20 retired) Jack Carver (14 retired ), Mia Stockdale (14 retired) and Ben Chapman (not out 14) also hit double figures.
Keplar Cleveland and Max Coates took the wickets.
Kyabram managed just 8-63 from its 20 overs in reply, Kade Drew top scoring with one boundary and two sixes in his swashbuckling 18.
Mia Stockdale took 2-13 from her two overs.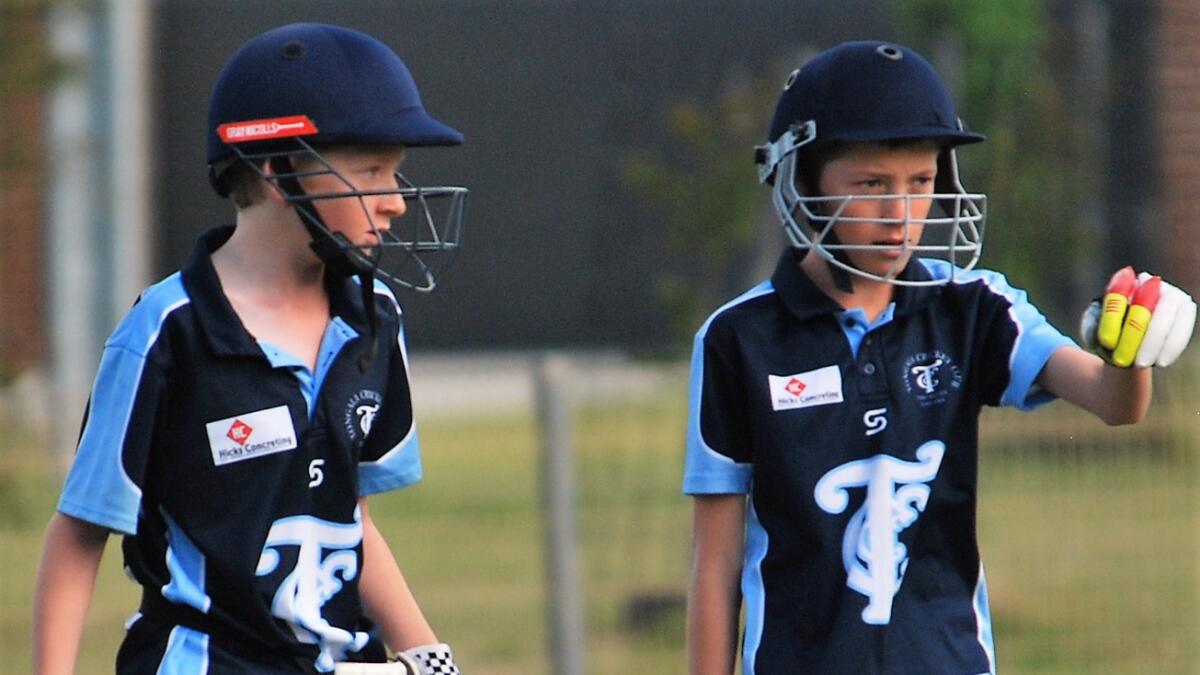 – Fire Brigade Red and Fire Brigade Flames played at the P-12 college oval in a one-sided result that was dominated by the Red batting pair of Ava Pell and captain Will Harrison.
Pell's unbeaten 18 and Harrison's not out 20 tally contributed to the 95-run win as the Red combination led a 7-119 run total from 25 overs and then helped to bundle the Flames out for 24 in 13.2 overs.
Pell and Harrison took one wicket each, while Sam Bruhn and Isabella Sefton both took two wickets, the latter in four deliveries to end the Flames' innings.
Jasmine Greiner faced 23 deliveries for the Flames, finishing with top score of nine.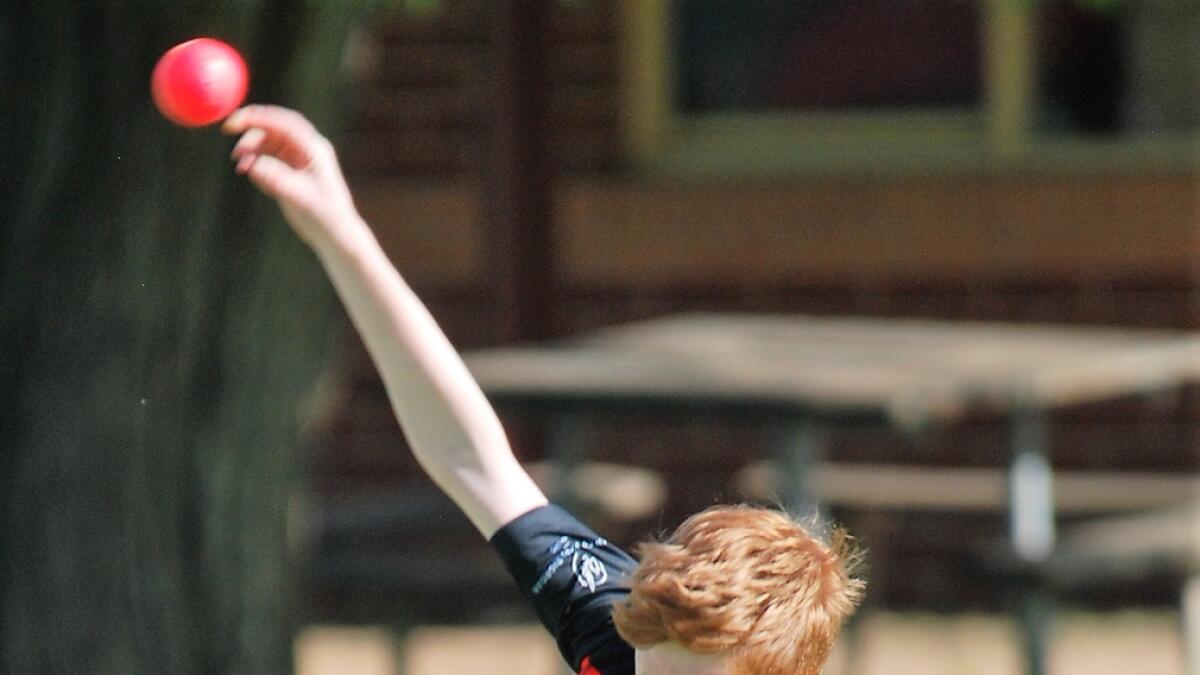 Six Rochester batsmen used all of their 15 deliveries to score double figures in a 62-run win against Tongala, at Brose Reserve.
Judd Cuttriss top scored with two boundaries in his 17-run total, while Morgan Boyack (retired 15), and opener Benjamin Hughes (not out 11) assisted their team to a 2-105 run total from 25 overs.
Seth Chantler was the only wicket taker as the other dismissal was a run out. River Townend held up his end by facing 32 deliveries as his teammates fell around him.
Townsend made an unbeaten nine, including two boundaries, with support from Mitchell Cornwall and Phoenix Quinlan-Mitchell.
Mitchell Skeers bowled three overs for figures of 2-4 to be the pick of the Rochester bowlers.
– At Under-12 level, on Wednesday evening, Anthony Evans was the hero with bat and ball in a thrilling three-run win for Kyabram Black against sister-side Red.
Evans took three wickets in his three-over stint, with support from Heath Ogden (2-4 from two overs as Kyabram Red built a 8-56 tally.
Jack Halstead was the rock on which Red scored its 17.1 over tally, striking two boundaries in his 25 from 38 deliveries. He had support from his brother Alby (10 from 23 deliveries).
When it came Black's turn to bat Evans faced 13 deliveries and helped to strike the winning runs as Black finished 3-59 after 19 overs.
– At Brose reserve Tongala bowled in its Under-12 match with Echuca and at the end of 20 overs had its opponent 5-70.
Thirty of those runs came by way of wides, with the pick of the bowlers Couper Williams and Aiden Marsh (one wicket each).
Williams then struck two boundaries in his 21-run tally, supported by Phoenix Greenman (10 not out from 35 deliveries) as Tongala fell 19 runs shy of the target — finishing 6-52.
GOULBURN MURRAY JUNIOR CRICKET

UNDER 12: Kyabram Black 3-59 ( Jack Halstead 25 not out, Alby Halstead not out 10, Anthony Evans 3-4)d Kyabram Red 56. Moama White 7-98 (T Teasdale-Dohnt 25, Ted Palmer 17, S McCleary not out 16, Hamish Teasdale 2-6) lost to Moama Black 6-85 (Max Johns not out 24, Tighe Teasdale 16, Tom Arthurson 2-1). Tongala 6-52 (Coper WIlliams 21, Phoenix Greenan not out10, Patrick Dridan 2-0) lost to Echuca South 5-70 (Ryder Roussis not out 11, Olivia Smith 1-1). Leitchville/Gunbower 3-52 d Bamawn Lockington United 3-42.
UNDER 14: Rochester 2-105 (Judd Cuttriss not out 17, Morgan Boyack not out 15, Jack Forde 1-12) d Tongala 6-43 (River Townsend not out 9, Mitchell Skeers 2-4). Cohuna 7-132 d Bamawn Lockington United 127. Moama White 7-139 d Moama Black 76. Echuca White 9-80 d Echuca Green 35. Kyabram Fire Brigade White 2-169 (Antony DePasquale not out 23, Mia Elliott not out 20, Oscar Carver not out 20, Mac Coates 1-11, Keplar Cleveland 1-12) d Kyabram 8-63 (Kade Drew 18, Mia Stockdale 2-13, Lara Hooper 1-2, Paddy Westerveld 1-3). Kyabam Fire Brigade Red 7-119 (Will Harrison not out 20, Ava Pell not out 18, Nicholas Barbagallo 1-8, Aidan Greiner 1-7) d Kyabram Fire Brigade Flames 24 (Jasmine Greiner 9, Sam Bruhn 2-1, Isabella Sefton 2-2)